NOW is the time to:conquer your ALCOHOLISM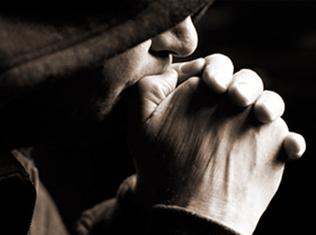 The Conquer Quiz
1
Your Personality Changes (You are a Nasty Drunk. You regularly get angry, pick nasty arguments, or in general are very unpleasant to be around when you drink)
1, 2 or 3 points
13
2
Your Personality Changes (Other). While subjective, it includes regularly (while drinking) acting very uncharacteristically, e.g. very loud when you are normally quiet, vice versa, etc. Basically it seems like you become a totally different person.
1
1
3
You plan Day/Night around Drinking
1
1
4
You rotate place of alcohol purchases
1
1
5
You are a Binge Drinker
1, 2 or 3 points
13
6
You say "I can stop anytime I want to" frequently; Defensive when people comment on usage
1
1
7
You drink in the morning
1 or 2
2
8
Can't drink alone, coerce people to drink with you; or you have a strong desire to drink alone
1
1
9
Irritable when drinking time nears or goes past; Always start drinking at certain times
1
1
10
You hide booze
1 or 2
2
11
You smell from alcohol (you have to ask others their opinion for this)
1, 2, or 3
13
12
You sneak and lie about booze
1
1
13
You can't sleep without alcohol
1
1
14
Usually last to leave bar/party
1
1
15
You have alcoholism in your family
1 or 2
2
16
You think you do certain things "better" drunk. You are more fun and interesting.
1
1
17
Your appearance has changed dramatically
1
1
18
Not drinking is a major occasion or accomplishment
1
1
19
Poor airplane behavior with respect to drinks
1
1
20
Spend time planning/ getting alcohol "fix" when you are out-of-town
1 or 2
2
THE BIG FIVE
21
2 or more DUIs
3
3
22
Job Loss due to alcohol
3
3
23
Marriage Loss due to alcohol
3
3
24
Major Financial Loss due to alcohol
3
3
25
Health Problems due to alcohol
3
3
TOTAL
45

0



​Nearly all existing "tests" that are used to determine alcohol abuse are incredibly subjective, such as "Have you ever felt guilty about drinking?" Who hasn't? These are incredibly subjective questions that do a disservice to everyone involved. To avoid that subjectivity and game-playing with simplistic questions, we focus on what you actually do, and the end results, to help you convince yourself you have a real problem with alcohol. At the end of the day, if you are not truly convinced you are an alcoholic, no program will help.

Below, you will find a total of 25 statements, with a total of 45 points. In the author's view, if you score 7 points you have a tendency to abuse alcohol. 12 points strongly indicates an addiction to alcohol. More than 20 points indicates you have a very serious alcohol addiction that will ruin your life soon if it hasn't already done so.

Be as honest as you can; this quiz is intended to cut through the haze that alcohol has created, and help you see the damage alcohol is doing to yourself and your life in general. Take The Conquer Quiz Below.